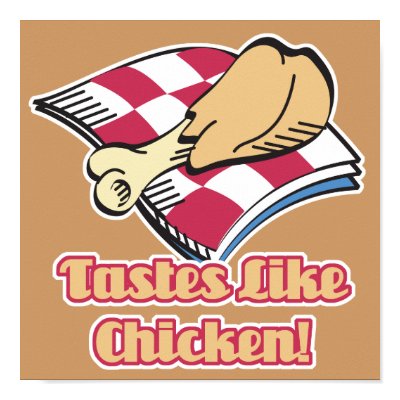 Charleston is heading up I79 to take over Morgantown! Will you be there?


After WVU is done beating the snot out of The Herd, you need to head on down to McClafferty's Irish Pub to listen to Charleston's very own Tastes Like Chicken! That's right! One of our local favorites is taking over a Morgantown stage for one night only! Be there. You definitely don't want to miss this one! It's going to be one hell of a West Virginia Night!
McClafferty's doors are open all day! Music begins around 10! Call for cover: 304-292-1110.
Tastes Like Chicken is a classic rock band with a smooth mix of funk and blues. The band has been performing for years in Charleston, WV and will have long time Morgantown favorite Mike Puskin joining the line up as well as Evan Hammond sharing the role of lead guitar and keyboards. Tastes Like Chicken covers songs from artists such as Stevie Ray Vaughn, the Greatful Dead, the Allman Brothers and many more.

See you in the Blue Lot and McClafferty's Irish Pub! We'll do a carbomb together!!!

Mac/Chez/Heather
PS: Spread The Word!